Next Convention At St. Louis
Next American Air Mail Society Convention:
St. Louis Expo
St. Louis, MO
http://www.stlouisstampexpo.org/
See Website  www.stlouisstampexpo.org for Prospectus and Hotel information
Renaissance Hotel
9801 Natural Bridge Road
St. Louis, Missouri 63134

Toll Free 1-800-HOTELS-1 or 800-468-3571
Stamp Show rate is $89 per night. Refer to our maps for exact directions.
Please use our Group code: slsslsa to get the show rate.
                              (Note that the Group Code at the Hotel may be filled at this time Dec 23.)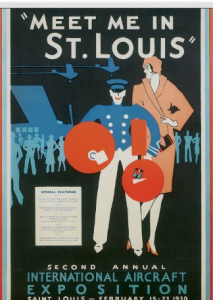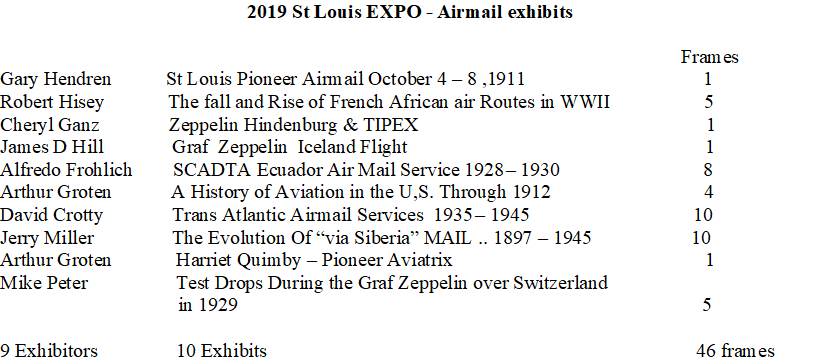 Final St. Louis Convention Agenda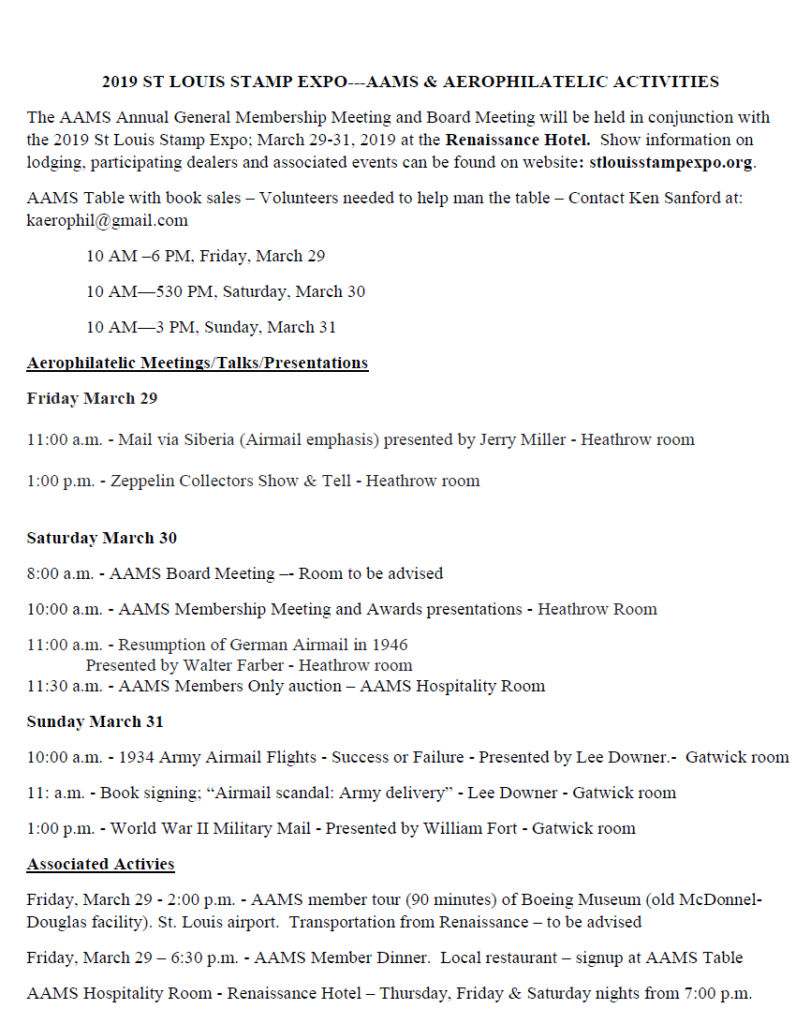 Details as they become available will be posted here.
Top